Posts Tagged 'blubrry'
Written by angelo on June 27, 2008 – 1:35 pm -
The session schedule is now available.
https://2008.podcampohio.com/sessions.pdf
Tagging and Social Networking
Please use the following tag on sites such as flickr.
Tag: podcampohio
For Twitter, please use the main @PodCampOhio stream. If you would like to contribute your Twitter messages to the overall @PodCamp twitter account, simply prefix your messages with "pod ", exclusing the quotes of course.
Please see the social networking page for PodCamp Ohio groups and profile pages on many popular social sites such as Viddler, Blubrry, Flickr and Facebook.
Tags:
blubrry
,
facebook
,
Flickr
,
podcampohio
,
social networking
,
tag
,
tagging
,
tags
,
twitter
,
Viddler
Posted in
News
|
Comments Off
Written by angelo on May 23, 2008 – 4:06 pm -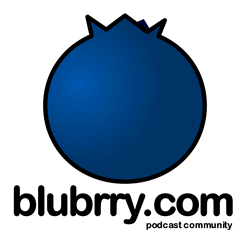 PodCamp Ohio is proud to have Blubrry as a platinum sponsor.
Blubrry is a podcasting community and social network that helps connect with podcasters with their audience and helps podcasters distribute and monetize on their content. Members of Blubrry benefit by having access to reliable media statistics, custom distribution tools such as the embeddable blubrry media player and revenue opportunities.
Please visit Blubrry.com to learn more.
Tags:
blubrry
,
media statistics
,
monetize
,
sponsor
,
stats
Posted in
Sponsors
|
No Comments »