Archive for the 'News' Category
Written by angelo on January 8, 2009 – 7:12 pm -
Welcome to the PodCamp Ohio 2008 archive blog. For archival purposes, all of the blog pages, posts and podcast episodes are available for archival purposes. If you are looking for information on this years PodCamp, please go to the address below.
Posted in
News
|
Comments Off
Written by Doctor Anonymous on January 7, 2009 – 4:30 am -
The next planning meeting for Podcamp Ohio 2 will be on The Doctor Anonymous Show this Thursday, January 8th, 2009 at 9pm Eastern Time. Using Angelo's most recent post in the Google group, here are some of the topics that will be discussed. Hope to see you Thursday!
Scheduling and planning the in-person meetups
Organizer(s) to help find and contact sponsors
Organizer to lead getting lunch catered
Organizer to lead getting lunch time entertainment
Promos (everyone is welcome to create promos)
Event guide
Organizer to lead in blocking off rooms at hotels
Posted in
Meetups
,
News
,
Planning
,
Promotion
,
Sponsors
|
No Comments »
Written by Doctor Anonymous on December 9, 2008 – 5:49 pm -
Hello Ohio Podcampers! Can you believe that it's only about six short months until Podcamp Ohio 2 on June 20, 2009 at THE Ohio State University? I don't know about you, but I'm already getting excited for next year's event. Just wanted to announce that there will be a Podcamp Ohio 2 Planning Meeting/Meetup this
Thursday, December 11th, 2008 at 9pm Eastern Time
on
The Doctor Anonymous Show
. (also check out
the video post above
)
Our buddy Angelo will be calling into the show to give us the most current information available for Podcamp Ohio 2. If you remember from last year, it was December when we really started to rev things up as far as the planning process. So, if you would like to help out in any way, would like more information about the event, or just want to catch up with your Podcamp Ohio buddies, I encourage you to tune in on Thursday.
I hope that you will be able to join us live, because that is where all the fun happens. There will be a live chat room, you can call into the show, and you can even see my shining face on the live webcam. (There will also be an archived podcast of the show). If you can't be here live, that' s ok, then feel free to leave comments below, or even in the Podcamp Ohio Google Group. See you for the meetup!
Posted in
Meetups
,
News
,
Planning
,
Promotion
|
1 Comment »
Written by angelo on October 19, 2008 – 10:27 am -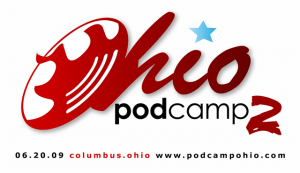 PodCamp Ohio 2 is coming next year on Saturday, June 20, 2009 at The Ohio State Univesity. More details will be made available as soon as possible.
Tags:
2
,
2009
,
ohio
,
podcamp
Posted in
News
|
7 Comments »
Written by angelo on October 15, 2008 – 7:38 am -
Special Announcement
PodCamp Ohio will be making a special announcement tomorrow night (Thursday, October 16, 2008) at 9pm on the Doctor Anonymous podcast. Call-in Number: (646) 716-9514
PodCamp Pittsburgh this weekend
PodCamp Pittsburgh will be taking place this weekend (Saturday, October 18 and Sunday, October 19, 2008) at the Art Institute of Pittsburgh. More information of the time and location may be found on the PodCamp Pittsburgh web site.
New Media Cincinnati meetup this Saturday
New Media Cincinnati (facebook home) is taking place this Saturday, October 18, 2008 at XXX Panera Bread. More details available here.
Tags:
announcement
,
doctor
,
dr anonymous
,
pittsburgh
,
podcamp
Posted in
News
|
Comments Off
Written by angelo on October 7, 2008 – 10:18 am -
The 6th annual Ohio LinuxFest is coming this weekend, Friday, October 10th and Saturday, October 11th at the the Columbus Convention Center in downtown Columbus, Ohio. LinuxFest is welcome to Free and Open Source Software professionals, enthusiasts, and anyone who wants to take part in the event.
Similar to PodCamps, Ohio LinuxFest is a grassroots conference for the Linux/Open Source Software/Free Software community. It is very much a community event and run by volunteers, some of which also volunteered at the first PodCamp Ohio.
In the spirit of supporting an open community, there are three ways you can register to attend. For those who are enthusiasts or are new to Linux, feel free to register with the FREE "Enthusiast Package". If you would like to support the community, you can register either with the "Supporter" $65 or the "Professional" $350 package.
See you at Ohio LinuxFest!
Tags:
community
,
linux
,
linuxfest
,
ohio
,
ohio linuxfest
,
open source
Posted in
News
|
Comments Off
Written by angelo on August 1, 2008 – 9:36 am -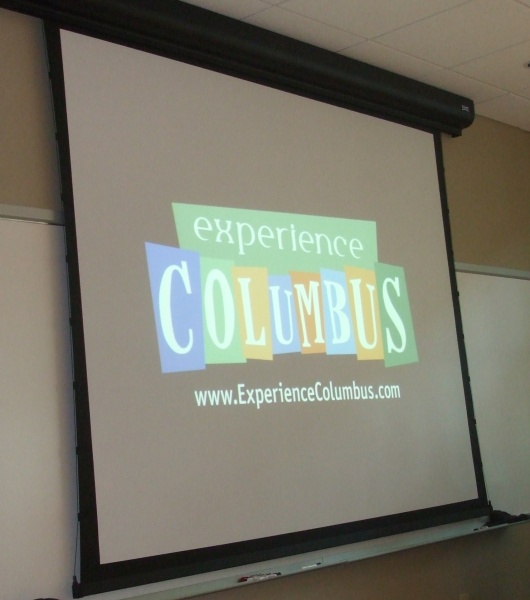 I and a few other Ohio bloggers and podcasters got an opportunity to get a sneak peak of the up coming marketing campaign for Experience Columbus. They have a lot of ideas, which center around an interesting idea, define something that absolutely does not exist in Columbus, get the audiences attention, then draw them to see the other things they can do in Columbus. The four ideas they presented were Mt. Everest, Eiffel Tower, ancient pyramids and catching Sasquatch.
The VIP event featured products and services you can find right here in Columbus. The one that stood out was SKREENED, a custom apparel company that has a fresh twist on the cafe press approach. They have a number of very funny shirts, I think the funniest one is the </GOP>, which if you're familiar with web programming you'll get the joke.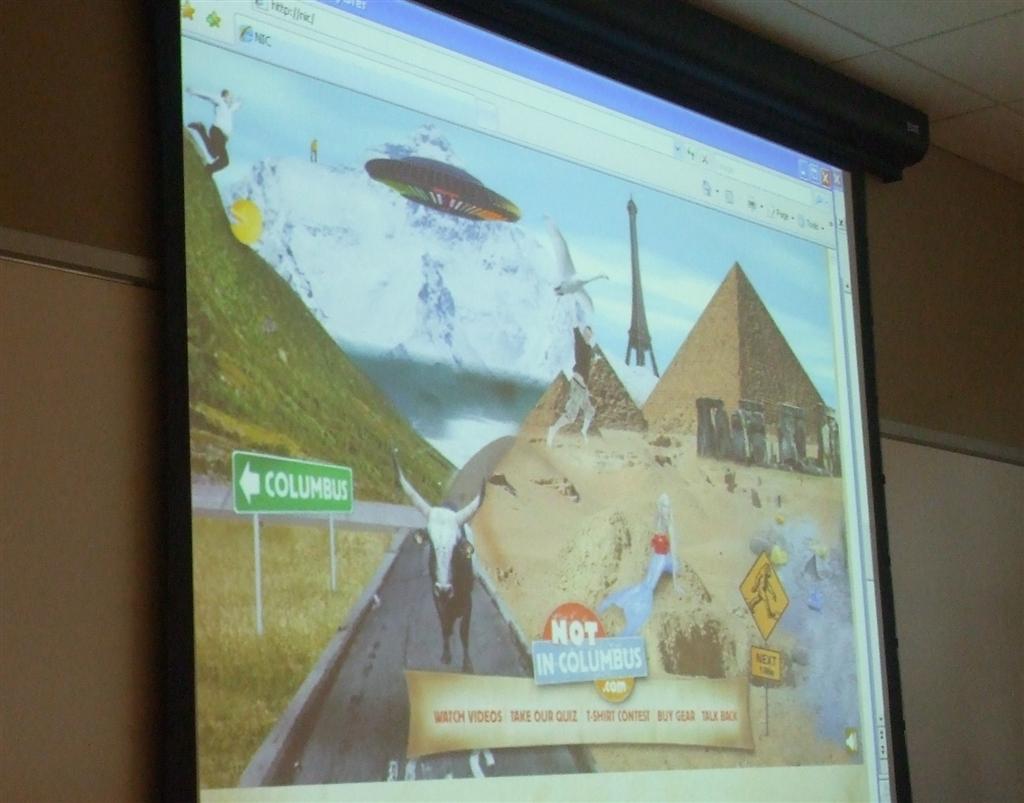 The last portion of the VIP event covered the www.notincolumbus.com web site which will be launching very soon. They demonstrated all the functionality of the site followed by an open discussion session. Many of the guests including myself had many suggestions and expressed opinions/concerns regarding the site they have planned. They seemed very eager to receive our input. It will be interesting to see if and how the Not In Columbus site evolves.
The campain should be very exciting and I'm hopeful they will set some guidelines to allow others to create viral videos that would help sturr buzz and and give many Columbus area residence a lot of fun and pride making their own Not In Columbus videos.
Tags:
campaign
,
columbus
,
experience columbus
,
not in columbus
,
ohio
,
Promotion
Posted in
News
|
3 Comments »
Written by angelo on July 28, 2008 – 9:23 am -
Experience Columbus will be hosting a VIP event for Columbus area bloggers and podcasters this Thursday, July 31 @6 pm in the Arena District (277 W. Nationwide Blvd, Suite 125, Columbus, OH / map). Bloggers and Podcasters who cover Columbus area news are encouraged to attend.
Experience Columbus will have locally made snacks, cool new Columbus t-shirts for everyone who attends, and a sneak preview of the new Experience Columbus marketing and social media campaign which will be used to promote Columbus nationally. Wi-fi will be available on site and people are welcome to live-blog, podcast, take pics, etc… Please arrive at 5:30 pm if you would like a tour of the Experience Columbus visitor center. The VIP event will conclude by 6:30 pm allowing attendees to network afterward.
Please RSVP for the event by leaving a comment on Kara Kretler's blog post about the Experience Columbus VIP event.
Tags:
blogging
,
columbus
,
event
,
experience columbus
,
podcasting
,
social networking
,
vip
Posted in
News
|
Comments Off
Written by angelo on July 1, 2008 – 11:08 am -
We have t-shirts left (20 L, XL and XXL) from the event! If you did not get an event t-shirt and would like one, please email me (angelo [at] podcampohio.com) and I can give it to you at the next PodCamp or New Media Cincinnati meetup. If you would like it shipped, please donate $5 via paypal to cover packaging and shipping. Donate link will be provided below. Please provide your shipping address and indicate which T-shirt size( L,XL, XXL) in the notes section when filling out the PayPal information.
We've recovered someone's event bag which had a Medium size T-shirt. If this was yours, please email me and I'll ship it to you ASAP.
Tags:
event t-shirts
,
meeetup
,
new media cincinnati
,
t-shirts
Posted in
News
|
Comments Off
Written by brandice on June 27, 2008 – 11:37 pm -
We have a disadvantage to many Podcamps, due to the fact that Twitter's tracking is currently turned off. To communicate with everyone about Podcamp Ohio, use the "@PodcampOhio" reply, and then here are a couple of ways you can manage/track that feed:
FRIENDFEED – We have a room, feel free to share, comment, discuss! RSS feed for Summize results imported here, as well as RSS for blog, and Twitter accounts.
SUMMIZE #1 – Twitters with "@PodcampOhio" in the text
SUMMIZE #2 – Twitters with "Podcamp Ohio" in the text
And of course, follow "PodcampOhio" for official announcements and tidbits throughout the day, and if you want to see the checkins, following "PodOhioCheckin" to watch everyone's arrival in the morning/afternoon.
Posted in
News
,
Sessions
|
2 Comments »