Posts Tagged 'doctor anonymous'
Written by angelo on June 26, 2008 – 4:00 pm -
Doctor Anonymous is hosting a pre-PodCamp party on his Podcast tonight (Thursday, June 26) at 9pm on Blog Talk Radio (similar service to TalkShoe). The call-in number is 646-716-9514. To chat on-line or talk via your computer, go to http://www.blogtalkradio.com/doctoranonymous.
Event Information
We've created a document with some basic event information including the schedule of events from Friday evening through Sunday morning, what to expect the day of PodCamp, map with directions, basic hotel information and a list of dining options in the immediate area.
https://2008.podcampohio.com/event_info.pdf
Not going to make it to PodCamp Ohio?
If you're unable to make it to PodCamp, please shoot us an email letting us know (contact [at] podcampohio.com). For those of you who have already emailed that you're unable to come, thanks for letting us know.
Travel Safely!
Please travel safely this weekend. If you're running late, don't worry. A number of PodCamp volunteers including Coefficient Media will be recording the sessions. Please take your time and be safe.
Tags:
anonymous
,
doctor
,
doctor anonymous
,
event info
,
information
,
on-line party
,
party
,
pre-party
Posted in
News
|
Comments Off
Written by angelo on June 18, 2008 – 10:54 pm -
During meeting 27, we talked about getting lunch catered by Qdoba, event t-shirts ordered (240 total), ordering t-shirts for volunteers, swag materials including Chocolate Buckeyes from Harry London Chocolates and Dave and Busters $10 coupons, and talk about the session schedule.
Half way through the meeting we spoke with Chris, he has 2 session ideas that he may submit to present at PodCamp Ohio.
We are seeking door prizes to give away during the day of the event. If you have any podcasting gear or other related merchandise to donate for us to raffle off the day of the event, please contact angelo (angelo [at] podcampohio.com).
We wrapped up the meeting talking about the finale meeting schedule for Thursday, June 26th on Doctor Anonymous' podcast on Blog Talk Radio.
Podcast: Play in new window | Download
Tags:
catering
,
doctor anonymous
,
lunch
,
Planning
,
qdoba
,
raffle
,
schedule
,
Sessions
,
swag
,
t-shirts
,
volunteers
Posted in
Planning
|
No Comments »
Written by angelo on May 16, 2008 – 10:22 pm -
During meeting 23 we discussed evening before plans, list some restaurants close to PodCamp, post podcamp plans (going over to Dave and Busters), ComFest, sponsors update, podcasting 101 session, the sessions survey, Doctor Anonymous pre-PodCamp on-line party, this Saturdays meetup at the Panera Bread by ITT and contacting Ohio chocolate companies to see if we can get chocolate buckeyes to include in our event bags. Close to the end of the meeting Gabe sent the Google Group a preview of the Event Guide cover (pictured).
This week we received sponsorships from PodCamp NYC Sponsors, Viddler and John Atkinson from PimpMyNews.com. We will be making blog posts thanking these sponsors over the coming week.
Meetup 6 Tomorrow (Saturday, May 17)
This will be the second last meetup before PodCamp Ohio! Meetup 6 will take place on Saturday, May 17 from 11:00 am – 1:00 PM at the Hilliard Panara Bread (3625 Fishinger Blvd, Hilliard, OH 43026) close to ITT Technical Institute (map). Immediately following, we will visit ITT for event organizers and volunteers to check out the facilities.
Podcast: Play in new window | Download
Tags:
chocolate buckeyes
,
comfest
,
doctor anonymous
,
ITT
,
meetup
,
panera bread
,
podcasting 101
,
Sponsors
Posted in
Planning
|
1 Comment »
Written by angelo on May 14, 2008 – 12:17 am -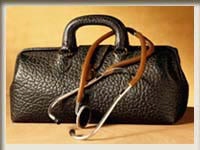 PodCamp Ohio is proud to be sponsored by Ohio's own Doctor Anonymous!
Doctor Anonymous was one of the first contributers to the event and has been following the meetings and planning since the beginning. His Gold sponsorship and support for PodCamp Ohio is greatly appreciated. Thank you Doctor Anonymous!
On Thursday, June 26 (2 days before PodCamp) Doctor Anonymous will be hosting an on-line PodCamp meeting/party on his podcast.
Please check out the Doctor Anonymous Podcast every Thursday evening at 9pm on BlogTalkRadio.
We have more sponsorship announcements coming shortly. Please visit the sponsors page for the latest list of PodCamp Ohio sponsors.
Tags:
doctor anonymous
,
gold sponsor
,
sponsor
Posted in
Sponsors
|
1 Comment »
Written by angelo on May 13, 2008 – 10:03 am -
During meeting 22 we discussed the timing of the session sets, door prize contest ideas, discuss the venue location (pictures here), update with getting started podcasting guide, talk about our next press release, how we explain why PodCamp Ohio is important to those who don't understand what it is, sponsor update and session survey. We continued to discussed the need to relate PodCamp to the web applications/tools/social networks that we will be discussing at PodCamp. We ended the meeting talking about equipment at PodCamp Ohio, Dr. Anonymous in Vegas and prizes to give out the day of the event.
Current plan for Session Times:
9-9:40 am – Opening Session
9:50-10:50 – Session Set 1 (5 concurrent sessions)
11:00-12:00 pm – Session 2 (5 concurrent sessions)
Lunch and Music
1:30-2:30 – Session Set 3 (5-7 concurrent sessions)
3:40-3:40 – Session Set 4 (5-7 concurrent sessions)
3:50-4:50 – Session Set 5 (5-7 concurrent sessions)
5:00 – 5:30 – Closing Session
Door Prize ideas:
Furthest traveled podcaster/blogger
Youngest podcaster/blogger
Toy Master / Gadget Belt – attendee with the most gadget gear
PodCamp Ohio Identity
We're discussing how to best describe PodCamp for those who don't understand what the event is about. If you're interested in joining the conversation, please join the Google Group, http://groups.google.com/group/podcampohio.
Session Survey
Please help us decide which sessions will have the most demand by filling out the session survey.
Pre-PodCamp party
We will have a Pre-Podcamp Ohio meetup/party on Doctor Anonymous's Podcast Thursday night (June 26, 2008) before PodCamp Ohio.
Podcast: Play in new window | Download
Tags:
bloggers
,
doctor anonymous
,
door prize
,
gadget
,
ITT
,
las vegas
,
ohio
,
podcamp
,
podcasters
,
prizes
,
Sessions
,
youngest
Posted in
Planning
|
No Comments »